Conference on Criminal Law and Business Affairs concluded in Moscow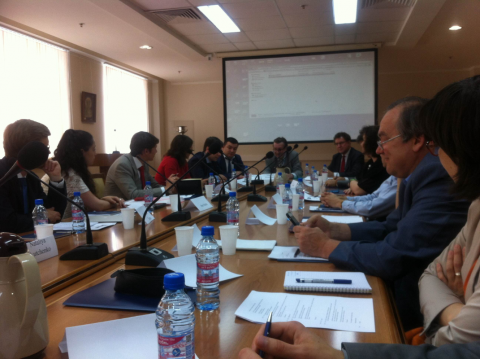 A conference on Criminal Law and Business Affairs convened on 22-23 June 2015 at the Faculty of Law of the Moscow State University (MSU). The event was organized jointly by the Russian national group of the AIDP, the MSU Center for International and Comparative Criminal Law, and the University of Luxembourg with the support of the AIDP. Participants from Belgium, Croatia, France, Italy, Luxembourg, Netherlands, Russia, Poland, and Spain participated in the event, as well as Russian representatives from the Lomonosov Moscow State University and National Research University - Higher School of Economics.
The conference was referred to by Professor John Vervaele, President of the AIDP, as a "precursor" in five-year preparation for the next International Congress of the Association, which is to be held in 2019. The theme of the conference had been chosen with regard to the agenda of the Association and encompassed the issues related to the interaction between criminal law and economic activity. The keynote speeches were delivered by President Vervaele on the topic of "Corporate business and criminal justice: needs and challenges" and by Professor Lorenzo Picotti of the University of Verona on "The new EU-directives in penal matters on market abuse, protection of euro, attacks against information systems".