Prof. Dr. David Baigún. Deep sorrow and grief. Argentinian National Group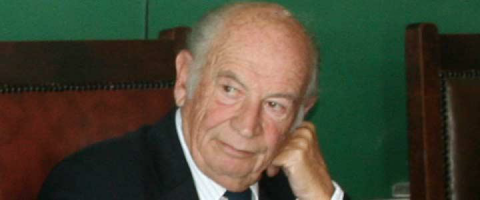 The Argentine Group of the International Association of Penal Law (AIDP) expresses its deep sorrow and grief over the death of Prof. Dr. David Baigún and offers its condolences to his family at this painful time.
Among other distinctions and positions, Dr. Baigún has been President of our National Group, as well as Emeritus Professor of Criminal Law, University of Buenos Aires, Director of the Specialization in Criminal Law at the University of Buenos Aires, University Comahue, Patagonia San Juan Bosco College, University Center, University of Mar del Plata, Necochea University, Director of the Master' Degree in Criminal Law of the Mercosur at the University of Buenos Aires, Director of the Center for Studies and Criminal Issues at the Central Bank of Argentina, President of the Institute of Comparative Studies in Criminal and Social Sciences (INECIP), Vice President of the Center for Research and Prevention of Economic Crimes (CIPCE), and director of various projects related to the development of law in general and author of several works that were undoubtedly an essential contribution to Criminal Law fostering its teaching and learning. Throughout his career he has demonstrated great intellectual and personal honesty, courage and a strong commitment to the rule of law.
We say goodbye with all the love a true teacher deserves.